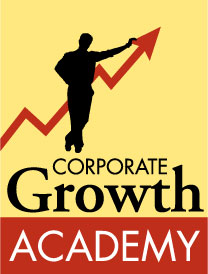 February 2017 WSJ/Vistage Small Business CEO Survey: CEOs remain optimistic
After the rapid gains in economic confidence following President Trump's victory, small firms have suspended any further gains in February. The WSJ/Vistage Small Business CEO Confidence Index was 111.9 in the February 2017 survey, just below the 113.5 in January and the 112.0 in December, but well above last February's 94.3. The February 2017 survey recorded the largest year-to-year gain in the Confidence Index since November 2013. The small February decline was mainly due to less favorable outlook for the economy, and consequently, a slight decline in the growth rate of their firm's revenues and profits
Additional highlights include:
Economy expected to improve. 54% of CEOs said the national economy would improve in the year ahead, slightly below last month's 60%, but significantly higher than last year's 19%.
Anticipated revenue gains. 77% of CEOs expect higher revenues in the year ahead, the highest proportion since the start of 2015.
Favorable profit expectations. 62% of CEOs anticipate higher profits in the year ahead, barely below the 63% recorded in the prior two months, but well above the 55% in last February's survey.
Strong hiring plans. 62% of CEOs plan to increase hiring in the year ahead, slightly higher than the past two months.
Investment plans. 48% of CEOs plan on increasing their spending on fixed investments in the year ahead, the highest proportion recorded in nearly two years.
Read the full February WSJ/Vistage Small Business CEO Survey results in the attached flyer and infographic.
The Q1 2017 Vistage CEO Confidence Index opens on Monday, March 6. When more of your members respond, we're able to provide a clearer picture of how confident your local members feel about the economy in comparison to national sentiment. Please encourage your members to respond before the survey closes on March 13.
Best,
Joe Galvin
Chief Research Officer
Vistage Worldwide, Inc.